Theme: Conflict resolution in focus
Newsletter from the Nordic Labour Journal 8/2018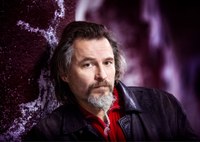 Photo: Cata Portin
Have we become less good at solving conflicts in the Nordic region? Are we seeing a weakening of the spirit of consent which has made it possible to reach compromises that everyone can live with? This issue of the Nordic Labour Journal looks at the debate in the five Nordic countries.

The current Swedish collective agreement does not run out until 2020. That should normally mean a period of calm for the Swedish labour market. But the debate is raging: Big changes to the labour market could be just around the corner, depending on who ends up forming a government.
The government and parliament could undermine the flexicurity model by shaving too much off unemployed Danes' benefits, warns Danish professor.

The conflict between the Finnish government and trade unions over weakening employment protection legislation has led to several political strikes in Finland. The conflict seems to have been solved thanks to classic tripartite negotiations, yet the future of the tripartite model is increasingly unclear.
"If it turns out that Norwegian collective agreements can be overruled by the European Labour Authority, Norway might have to use its veto power in the EEA," says Marianne Marthinsen, a member of parliament from the Norwegian Labour Party.

A new mediaton body is needed to deal with conflicts within reindeer herding. Existing courts and mediation bodies do not fit in with Sami culture. This proposal comes from two Norwegian researchers and a judge who have spent three years studying conflict solution within the Sami reindeer husbandry.

Icelandic trade unions are going through serious changes. The more than 100 year old Icelandic Confederation of Labour ASÍ has elected a new President – Drífa Snædal. For the first time ever, ASÍ is being led by a woman.

The Nordic Council is encouraging governments to work actively against social dumping in the shipping sector. But the Council does not want to initiate any coordination of Nordic aviation policies within the EU. These were the results after a hot debate in the labour market committee during the session in Oslo.

"Not much time has been spent in the political debate in the Nordic countries on how jobs actually are created. A lot of other issues have had more than an ample hearing. But job creation is crucial for how our Nordic welfare models develop," says Idar Kreutzer. He has looked at how to secure risk capital for Nordic startups.