The has been an increasing conflict within the labour unions in Iceland for the past few years. Now it has reached a new level as Drífa Snædal, the President of the Icelandic Confederation of Labour, resigned from her post on 10 August.
In a statement, she said that after deciding not to seek re-election at the end of her term in two months' time, she decided it would be best to quit instantly. Communication with some elected officials within the movement had been difficult, and the formation of blocs had made her unable to continue effectively. 
This bloc formation has been developing for the past few years, with the election of leaders who take a more radical approach in their fight for better salaries. Snædal named two labour unions in particular. 
One of them is VR, whose membership is broad and includes retail and office workers. VR's chairman, Ragnar Þór Ingólfsson, has been critical of the way Snædal has run the confederation. 
The other union Drífa mentioned in her statement is Efling, which mostly represents low-skilled workers. Sólveig Anna Jónsdóttir was first elected chairperson there in 2018 and has been radical in her approach. The last collective agreement Efling reached came after strikes, something that had been rare in previous years.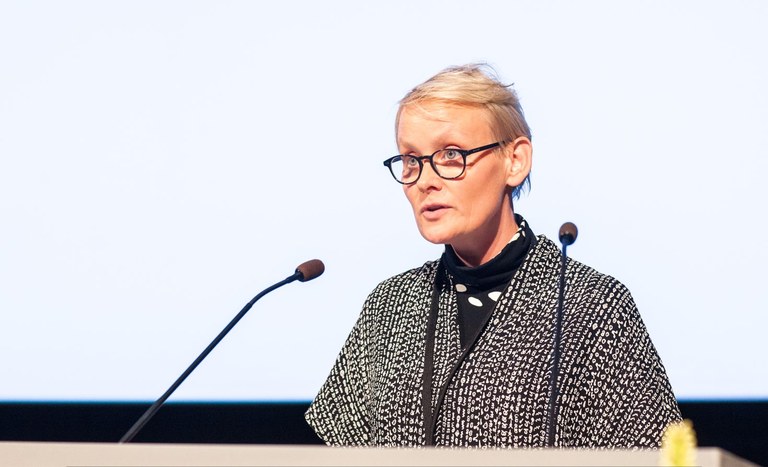 Sólveig Anna Jónsdóttir, who heads the Efling trade union, during a Metoo-conference. Photo: BIG
She resigned last year because of conflict with the staff, ran again last April, won and straight after that laid off the entire union staff. She said it was because of organisational change in the office. Drífa Snædal strongly criticised the layoffs, which did not go down well with Jónsdóttir. 
When Drífa resigned, she described in an interview with broadcaster RUV the communication she had with some labour union leaders: 
"Some people are mixing up being radical and big-mouthed. This has been a kind of competition in being as big-mouthed as possible, and when you say bad things to your comrades you are the most radical one. 
"The atmosphere has been one of trying to take down your comrade, scream, burst out of meetings and give tough statements in the media about certain people. This has become unbearable […] and it's tough to work under such conditions." 
Mixed reactions among union leaders
Snædal is most likely referring to the two union leaders mentioned above, who also reacted positively to her resignation. Sólveig Anna Jónsdóttir said in a statement on her Facebook page that the resignation was overdue. 
"The fact is that Drífa made the choice to lock herself in an office with the closest partner of her predecessor and the class of experts and upper-middle-class people that control the state institutions in Iceland, and also the office of the Confederation of Labour."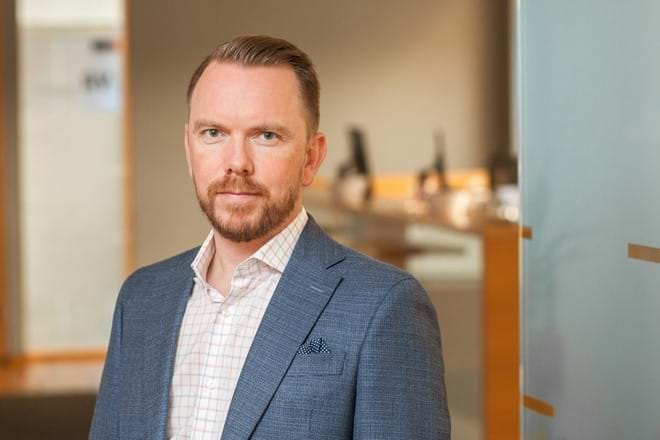 Ragnar Þór Ingólfsson, head of VR. Photo: VR
Ragnar Þór Ingólfsson agreed, which is not surprising as he has been very critical of the Confederation and even accused some board members of personal attacks against him. 
He told the news website mbl.is that the Confederation had not done its duties towards the member unions. 
"[Drífa] is part of a bloc that is on the verge of collapsing," he said. 
"I can't see how she could have continued doing her job against the will of the majority of the unions that form the Confederation of Labour."
But 11 union chairpeople said in a statement that Drífa Snædal had done a great job as Confederation President, securing better living conditions for those with the lowest wages. 
"We regret the situation that made her feel forced to resign," the statement says.
Gylfi Dalmann Adalsteinsson, associate professor at the University of Iceland, has followed the labour market for 30 years. In an interview with broadcaster RUV, he said that this resignation is unique for this century.  
"There have been changes of emphasis within the labour unions and with people like Ingólfsson and Jónsdóttir, a new tone has been set. But it's difficult to say how deep this conflict cuts." 
At least the events of the last few days show that the unions are not in agreement at all – not only on whether the resignation of Snædal is good or bad but also on which route to take in the discussions on the next collective agreements. The current ones expire on 1 November. 
The radical bloc is already implying that they would not hesitate to call a strike to get the salaries they demand, something which is very unusual when formal discussions have not even started. 
"In my opinion, it is important that there is calm and unity within the labour unions. It is a strong and powerful force," Adalsteinsson says. 
It is also unclear who will take over as President of the Icelandic Confederation of Labour on 10 October, when its main assembly takes place. 
Nobody has formally put themselves forward, but the main question will probably be from which bloc the new President will come. As things stand, it looks like the unions will not be particularly united when discussions on a new collective agreement start.