Fighting climate change is no longer a choice, but an absolute necessity which means our countries, our citizens and our industries must make great changes. That was the message from the Nordic prime ministers at the Nordic Council's session in Stockholm.
Three young women sang the Swedish ballad "Så skimrande var aldrig havet" ("The Sea Was Never So Shimmering) at the opening of the 71st Session of the Nordic Council in Stockholm, held between 29 and 31 October. Lyrics from a different time worth a thought, as nearly eight million tonnes of plastics are dumped at sea each year.
The theme during the session's summit with the Nordic prime ministers was "How can the Nordic cooperation model develop and contribute to sustainable change?" There was strong agreement that climate issues and working towards sustainable development must be a top priority for the Nordic cooperation and in the national parliaments. 
For the Nordic Council members who live in the middle of the sea, changes to the climate are near and visible. The sea no longer shimmers, and pollution changes nature and the basis for industry. 
"We depend on a healthy ocean, and for us sustainable development is about exploiting the ocean in a sustainable way," said Kaj Leo Holm Johannesen, who had stepped in for Prime Minister Bárður á Steig Nielsen
Island nations particularly exposed
He explained how he as a child used to go with his parents to some of the westernmost islands, and the sky was black with puffins. When he recently returned to that same place, there were hardly any left.
"There is no doubt nature is changing, and it makes me sad to see how dramatically nature has changed in the Faroe Islands in the past 20 years," said Kaj Leo Holm Johannesen, who is the minister of Nordic cooperation as well as minister of Health.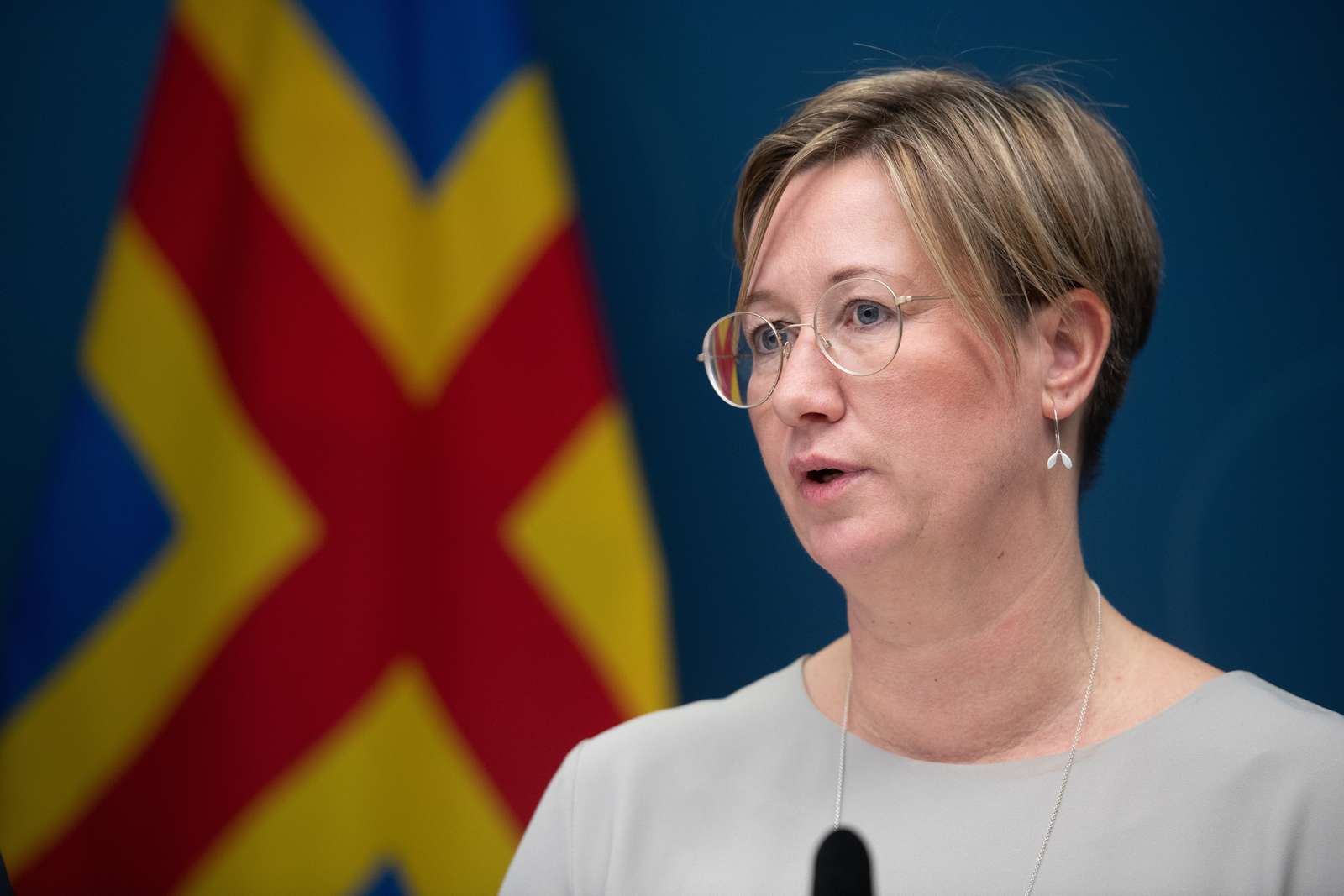 Deputy Premier Camilla Gunell from Åland also talked about clearly visible changes to nature.
"20% of our forests were ruined by the storm Alfride, and we were without electricity for many days. In the summer of 2018, the entire harvest dried up, and this year we had the rains. Islands seem to be the first to be hit," she said.
Each speaker had five minutes at their disposal, and despite depressing reports and stories from the island nations in particular, the joint message was that the Nordic countries are well prepared for creating a sustainable development. There also seemed to be much agreement about the fact that the Nordic model is the key.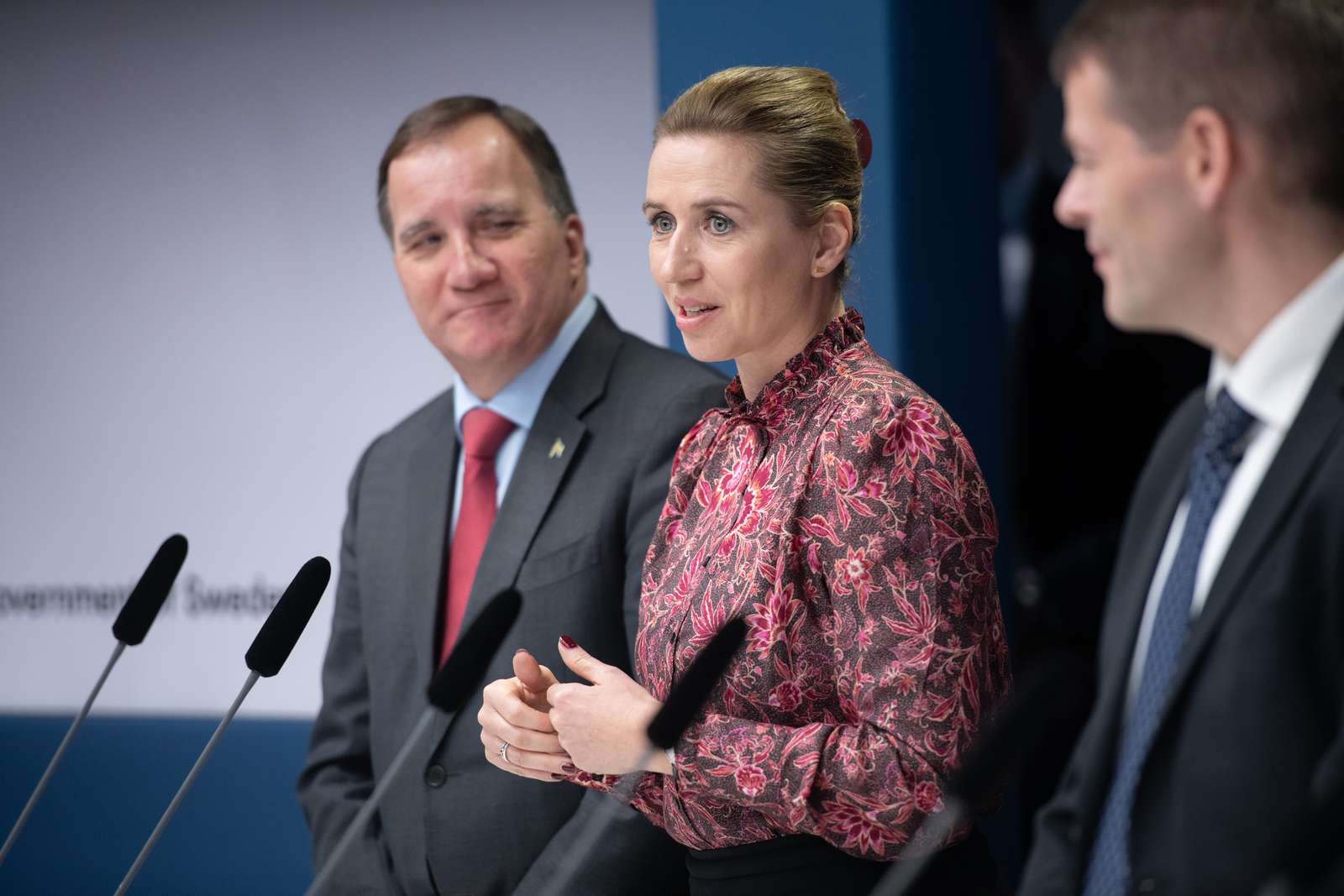 "It is natural and right to put our energy into green change, and when we chose the way forward we should trust that our social model, which has given us so many valuable things, will also work in this area. We will do the same thing that we did during the industrialisation and after the war, and find collective solutions," said Denmark's Prime Minister Mette Frederiksen.
Change without increasing social gaps
All the speakers focused on collective solutions and the necessity to get everyone onboard to drive the necessary changes. Structural changes will be needed, and it is important that this can happen without increasing social gaps. If any countries can manage this, it is the Nordics, and with cooperation all of the countries' strengths can be put to good use. 
"Politics must lead the way and spread hope that politics means something," said Mette Frederiksen.
Several of the Nordic leaders pointed out that this time things are different from previous periods of change. Things must happen quickly and we must act right now. Standing still is not an alternative.
"If we stand still, the world moves on and we will be going backwards," said Norway's Prime Minister Erna Solberg.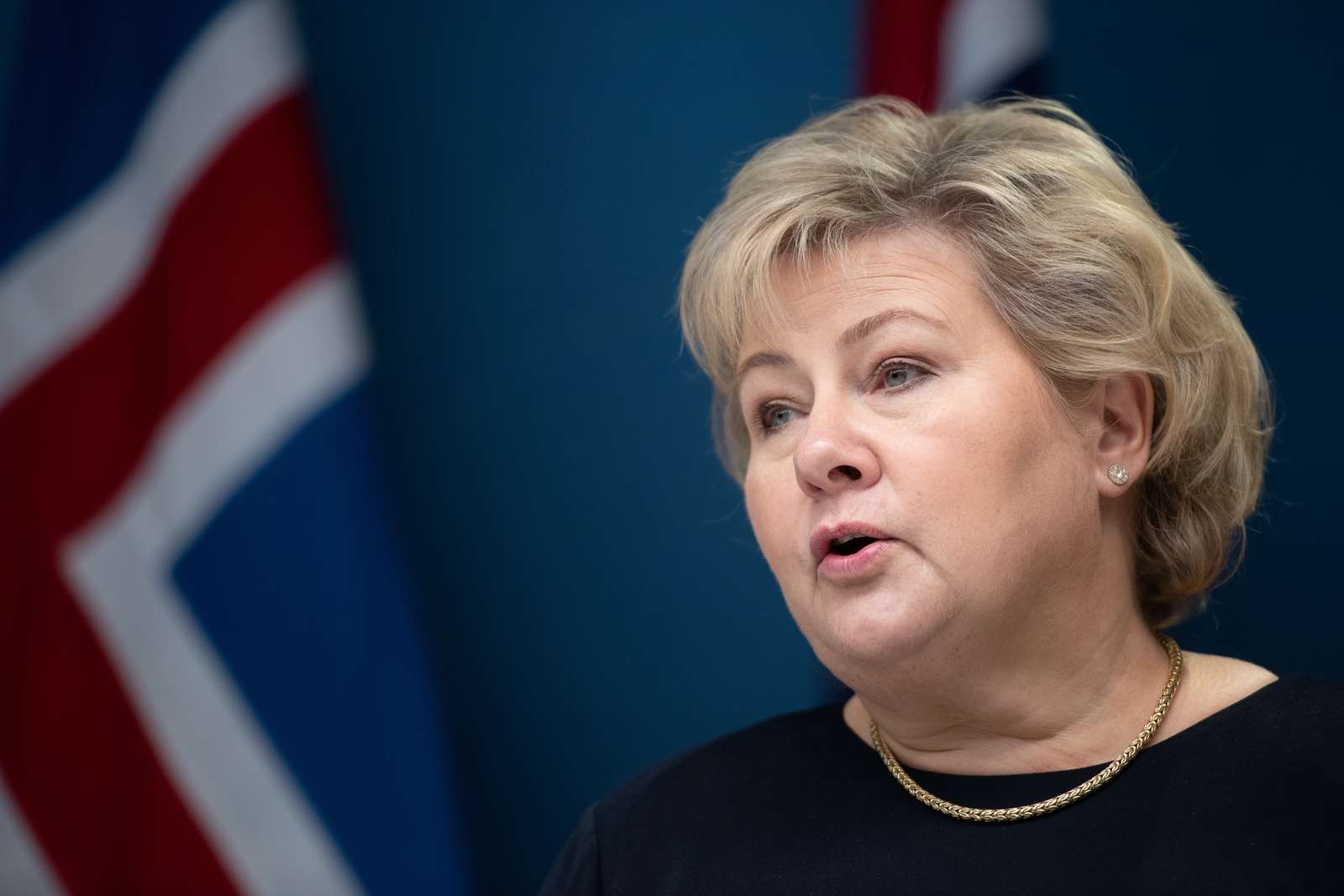 She pointed out that making the changes needed to fight climate change will be difficult. It is therefore important to be honest about what it entails, and to get citizens onboard so that they do not feel that politicians impose decisions without a mandate. That always creates problems, she said.
Lifelong learning must be made more available
Sweden's Prime Minister Stefan Löfven used his speech to distance himself from all the pessimists who warn that all jobs will disappear.
"The Nordic model has lifted our countries out of poverty and into welfare, and even if we are now facing the biggest changes so far, we are world champions in change. We owe it to the youth and to our countries' welfare to do this," he said. 
Stefan Löfven underlined the importance of also getting Nordic industries onboard to carry out the necessary changes.
"All of the Nordic business organisations, who represent 115,000 companies, want to help create a net zero society. They see how this can become a competitive advantage," said Stefan Löfven.
At a press conference later on, the NLJ asked him how the changes will impact on the labour market. He pointed out that there has already been a lot of change when it comes to automation and digitalisation in the Nordic countries. He also did not agree with those who warn that there will be no jobs left – there will be. But creating a net zero society will change the type of jobs we have, and Stefan Löfven wants to see lifelong learning become reality with the help of cooperation between politicians, companies and educational institutions.
"This is an important message – there has to be the means for development and change so that everyone can feel safe that they too are part of this future project," said Stefan Löfven.