Iceland follows Norway's lead and introduces legislation forcing companies to fill their boardrooms with at least 40 percent women. But before the law comes into effect in 2013 gender equality has taken a small step back.
A new survey shows the number of companies with both sexes represented on their boards has fallen by 16 over the past year, while the number of companies has risen by more than two thousand. The share of companies with both sexes present in their boardrooms has fallen from 15 to 14 percent. In a bid to improve gender equality Iceland's parliament has now legislated for female representation on boards of public companies employing more than 50 people. By September 2013 there must be at least 40 percent of either sex in boardrooms. 
Dr Herdís Þorgeirsdóttir, professor and president of the European Women Lawyers Association, says companies, institutions and public offices in Iceland don't take gender equality seriously enough.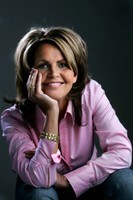 Árni Páll Árnason, Iceland's Equality Minister, is convinced that more female influence creates company growth, improves the running of a company and increases equality.
But Dr Þorgeirsdóttir is not so sure.
"The principles are broken all the time," she says. "We see this not least in the continued salary divide between men and women."
Equal companies do well
The Icelandic Association of Women Entrepreneurs, the Confederation of Icelandic Employers, Iceland's Chamber of Commerce and the market research company Creditinfo last year signed an agreement to work toward increasing the number of women leaders in Icelandic companies. At the same time Creditinfo presented research showing companies benefit from having female leaders. They live longer, discriminate less and have fewer debts. 
Dr Þorgeirsdóttir says society is homosexual - it doesn't see women as leaders or decision makers when it comes to important issues.
"In times of crisis men stick together in their positions of power, perhaps allowing the odd woman in to make things look better. It is time women supported each other - not in opposition to men, but for the benefit of the whole of society." 
According to Creditinfo an increase in female board members leads to an increase in women's say in the running of companies. 
Don't expect male help
Dr Þorgeirsdóttir says women mustn't wait for male leaders - who aren't all interested in gender equality issues - to help them reach a position of power in a company, institution or in society. They won't help get their salary up to an equal level either.
"Women must step forward and cease the initiative for themselves," she says. The law is not enough, and not everyone follows it. 
The Equality Minister, however, is convinced the law will lead to considerable improvements.
"Since our requests weren't enough it became imperative to take direct action," says Mr Árnason.