Denmark is a popular destination for jobseekers from other EU countries. Trade unions fear this could lead to increased social dumping and want more controls. Yet most foreigners are in jobs that are covered by Danish collective agreements, says one expert.
Labour shortages in many sectors of the Danish labour market has seen Danish employers increasingly looking for workers outside of the country's borders. Trade unions worry about this development, fearing an increase in social dumping unless stricter controls of foreign employments are introduced. 
Fighting social dumping in the Danish labour market has never been a greater challenge than it is now, according to the Danish Confederation of Trade Unions, LO. It points to the boom in the number of foreigners in the Danish labour market. Most are from Eastern Europe, but there has also been a considerable increase in the number of people from Southern Europe. The number of Portuguese, Italians and Greeks working in Denmark has nearly doubled in just five years, according to figures from the Danish Agency for Labour Market and Recruitment (STAR), published in the weekly Ugebrevet A4. 
Since 2013, most Southern Europeans have found work in unskilled and physically demanding trades. 14,500 out of 24,500 Southern Europeans were working in trades like construction, cleaning and agriculture between 2017 and 2018. 
Writing in Ugebrevet A4, LO economist Morten Aastrup predicts even more foreigners will be working in Denmark in the coming years. He also believes this might mean a considerable increase in the number of employees who are on lower wages and less favourable terms than what Danish collective agreements stipulate. That is why the Danish parliament should allocate funds to increase the control of whether foreign workers follow Danish rules, he thinks:
"If we still want proper conditions in the Danish labour market, the authorities' measures must be backed by adequate resources to mirror the increasing demand," the LO economist writes.
No clear link
Yet even though the number of foreigners in the Danish labour market rises, the amount of social dumping does not necessarily have to grow, argues Søren Kaj Andersen, Head of Centre at the Employment Relations Research Centre (FAOS), where he is doing research on labour migration.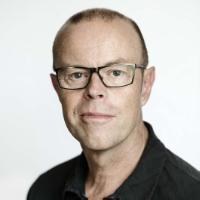 "It is not clear whether the current boom in the number of foreign workers in Danish workplaces also leads to a social dumping boom. The great majority of foreigners work here under terms which are regulated in collective agreements. Most employers know very well which rules they must follow when employing foreign workers in Denmark."
He underlines that social dumping should not be confused with "work-related crime" – a very well-known term in the Norwegian debate, but not in Denmark. This is because our labour markets are different.
"In Denmark, wages and terms of employment are more regulated via collective agreements and not through legislation compared to the situation in Norway. So a company is not breaking the law or committing a crime by hiring foreign workers on less favourable terms than the agreement stipulates. But companies that carry out this kind of social dumping can be brought before the Labour Court and fined."
Fines have an effect
Denmark has seen several major social dumping cases, especially in the construction industry and in relation to larger construction projects. Companies have learned from this, believes Søren Kaj Andersen:
"These cases have often involved foreign workers on shorter, temporary contracts, and the companies have ended up having to pay fines and make payments in arrears. This has a preventative effect. Both Danish and foreign companies know more about the standards they have to live up to when they hire foreign workers in Denmark."
There are two strands to social dumping controls in Denmark, explains Søren Kaj Andersen. Recent years' collective agreements have included new regulations which allow insight into foreign workers' wages and terms of employment. There is also state control via the Danish Working Environment Authority, registers and tax authorities. Søren Kaj Andersen does not want say whether sufficient resources have been allocated to state control:
"That is a question which is subject to ongoing political debate. To an extent, the funds for controls fluctuate according to who is in power. With that in mind, it might be more appropriate if this area was prioritised more evenly over time."