You need more than Zoom or Teams. That has become obvious to many businesses as the pandemic has forced most meetings online. As people are getting used to the technology, newly gained experience becomes useful knowledge.
The more or less instant restrictions imposed by Nordic governments this spring meant we rapidly needed to change the way we work. There were restrictions to the number of people who could meet and to cross-border travel.
The Nordic Labour Journal spoke to three people who all have been taking part in video conferences with others from more than one Nordic country. Yasemin Arhan Modéer is the CEO of Altitude Meetings, a Malmö-based company specialising in planning and executing meetings and conferences.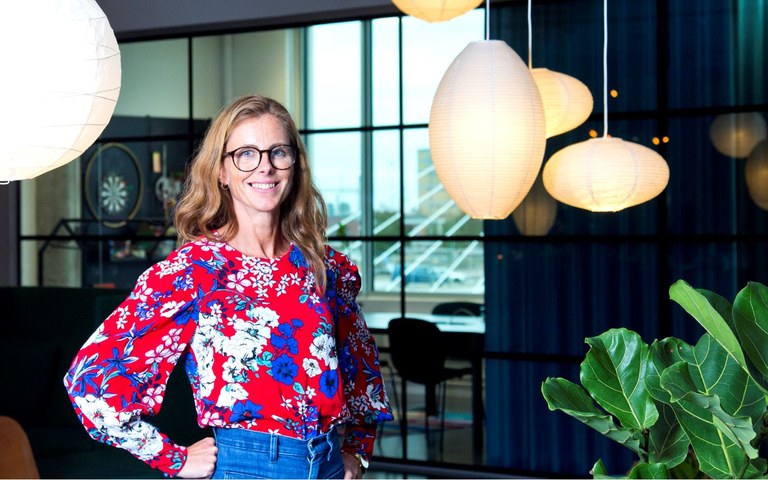 "Digital meetings went from being an available added tool to a necessity for companies. Not everyone was ready for the fact that an online meeting must be done in a different way than a meeting where participants can physically meet," she says. 
More planning
Her company often operates across borders with other Nordic businesses as well as in other European countries and beyond, where video conferencing has been working well. 
"Here, as in other conference settings, we see no obstacles and try to highlight the advantages of online meetings. Video conferences need the same level of planning as physical gatherings, regardless of how many participants there are."
Online meetings should also have a clear purpose and a realistic schedule, plus an invite and a well-defined agenda. The technology must be solid and people need to be aware of how they look on camera.
"You need to figure out how to use space in the best possible way, similar to how you would approach issues like air quality and lighting during physical meetings. We don't want to be distracted by children's drawings on fridge doors or be left with an image of a person's forehead, if they are perhaps not as used to appearing on a screen as those who have been doing online videos since they were children," says Yasemin Arhan Modéer.
To achieve a successful online meeting it is also important to map and establish the participants' roles – like who should be responsible for the technical aspects in order to avoid unnecessary interference.  
Response and interactivity
Being an online moderator is different from being a moderator in front of a physical audience. Choosing the right moderator could make or break the video conference, points out Yasemin Arhan Modéer.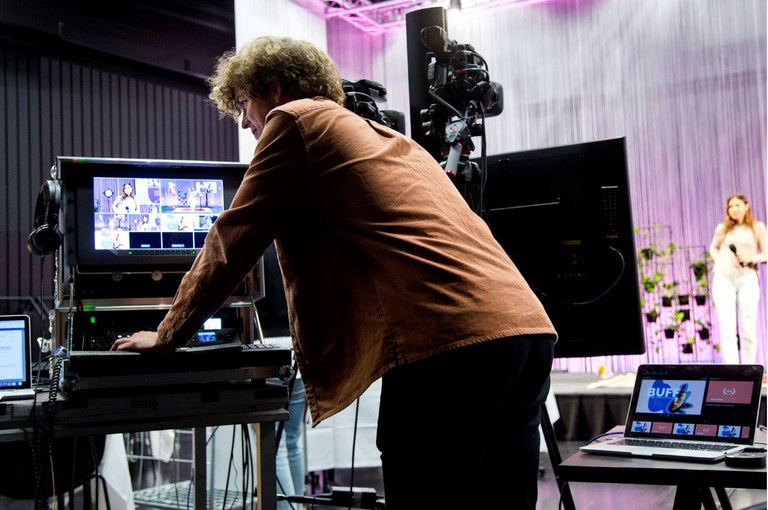 "If the moderator is used to getting feedback from physically present participants, you might have a problem when 90% of them are invisible. So a video conference needs a moderator who knows how to handle the online reality."
Modern technology allows for response and interactivity. Yasemin Arhan Modéer mentions Jamboard, a digital whiteboard with "post-it notes" where participants can map out ideas, save them in the cloud and make them accessible for all.
"When everyone has cloud access and can move a note around, the process becomes more including," says Yasemin Arhan Modéer, and adds that the choice of process leader can make a difference in an activity like this one.
Another possibility is to set up a chat where participants can present their views in writing rather than orally. The chat also makes it possible to find people who share your particular interest or to find an answer to a specific question.
"Many will dare to write stuff that they would never have said out loud in a physical meeting. They might find it difficult to talk in front of other people, but here they don't feel they are being stared at," says Yasemin Arhan Modéer.
Several advantages
Video conferencing clearly has some advantages. People save both time and the environment because they no longer need to travel to attend. Yasemin Arhan Modéer sees another benefit. 
"I think we are beginning to value shared physical workspaces to a greater extent. When everyone is together, the company can build on and strengthen team spirit, which is so important to cohesion," she says.
"Another benefit is the type of inclusion which can emerge when physical meetings are replaced by digital ones," says Yasemin Arhan Modéer and mentions "Istället för Almedalen" (Instead of Almedalen) which her company created when the Almedalen annual weeklong political event in Visby was cancelled.
"Suddenly you see people taking part who cannot afford to travel to the event in Gotland."
But Yasemin Arhan Modéer also warns against inviting the same person to attend too many video conferences in one day.
"We have seen people attending seven to eight meetings a day with no break or food, and they burn out," says Yasemin Arhan Modéer.
Christian Tangkjær has seen the same. He is a partner with Mobilize-Nordic Consulting, which specialises in knowledge-intensive organisation. He is also an external lecturer at the Copenhagen Business School. 
"During the spring, video conferences became an experience for many, something we had not tried before. I know of several people here in Denmark who went from one long video conference to another without changing rooms, which meant they didn't get the mental change this usually provides. They then kept working through the evening."
Christian Tangkjær thinks attitudes have changed this autumn. While more and more feel comfortable with the technology and can quickly jump on an online meeting, the insight into time usage has also grown. 
"A video conference throws us straight in without any introductory socialisation, and I think that more and more people now realise that there is a need for breaks in between meetings," he says.
Rapid change demands flexibility
Christian Tangkjær uses a concrete example of how his consultancy firm's flexibility has been tested. He and a colleague were due to host a one-day seminar where all participants were to meet on Funen. But a few days before, the Danish government introduced new restrictions, he says.
"We had planned for the participants to discuss in groups, and this actually worked well digitally too, using Zoom's Breakout Rooms function, a format we had tried out before and got better at through experience. After the group session, the plenary meetings turned out to be really good."
Breaking down borders
For a Nordic company like Mobilize-Nordic Consulting, the corona pandemic has been particularly challenging, just like it has been for many companies operating across more than one country. But Christian Tangkjær has seen how digital meetings have linked the Nordic countries together and have made it easier to meet more often. This is something he also hears from the company's customers.
"One researcher said we had intensified our cooperation across national borders because of the pandemic. And perhaps it has made the world smaller and communication faster. We will definitely make good use of the experiences we have gained through our digital meetings," says Christian Tangkjær.
Danish-Swedish workshop on hold
The Interreg project Fördomsfönster Öresund wants to "increase the number of cross border commuters in the Öresund region by finding work for 50 foreign-born or second-generation Swedes in Denmark". In spring, 100 Danish and Swedish employers were interviewed digitally without problems. However, the project's workshops have been postponed because of the pandemic and because Danish restrictions have stopped foreign-born, non-Swedish citizens form travelling.    
"This is the personal meeting that allows our candidates to develop their self-confidence. We share facts and practical information in our workshops, but more important are the exercises where participants can reflect on attitudes and prejudices. Some of this can be done online, but some things do not translate well," says Magdalena Nour, who heads Fördomsfönster Öresund.
She is also the Managing Director for Swedish Mine – Mentorship, Inspiration, Networking and Education. Mine runs the project which is 50% financed by Interreg Öresund-Skagerack-Kattegatt together with Lund University and the Nordic Association.
"We hope to be able to run one of our workshops in December and two more in spring," says Magdalena Nour. 
"Perhaps we will have to do them online in the end, but for now we wait and see."
As the project group continues to analyse what misgivings employers on both sides of the Sound might have about hiring foreign-born workers – is there anything in particular that sets them apart?
"The work meetings happen on people's computer screens. These too seem to work well," says Magdalena Nour.
Hiring despite closed border
Despite Covid-19 and the restrictions in its wake, 50 Malmö academics who have participated in the Interreg project have been hired. Some got jobs in Denmark, others in Sweden, says Magdalena Nour.
"Candidates who could document they already had an interview in Denmark were allowed in, but we don't know who have attended a physical interview and who have done online ones. Danish employers have made their own decisions. They can be very pragmatic," says Magdalena Nour.