The lack of qualified labour has become a major problem in many places in the Nordics. In the Norwegian county of Trøndelag unemployment has never been lower. This can also be felt on Frøya, an island of some 5,000 people.
Both industry and schools on Frøya struggle to recruit qualified staff. The trend mirrors the results from a survey carried out by the Norwegian Labour and Welfare Administration NAV in Central Norway.
The Corona pandemic saw many Eastern European workers return home. Men from Ukraine cannot leave the country because of the war. On top of this, there is a general imbalance due to a strong economy, high inflation and many people changing occupations. 
The growth in marine-related businesses along the Norwegian coast and on Frøya continues. The need for more qualified staff is now felt by nearly all types of trade. Frøya has one of Norway's largest salmon farming industries.
Need many more workers
Salmon farmers and associated industries need people. One of them is the Nutrimar AS plant, which refines raw materials for use as fish farm feed.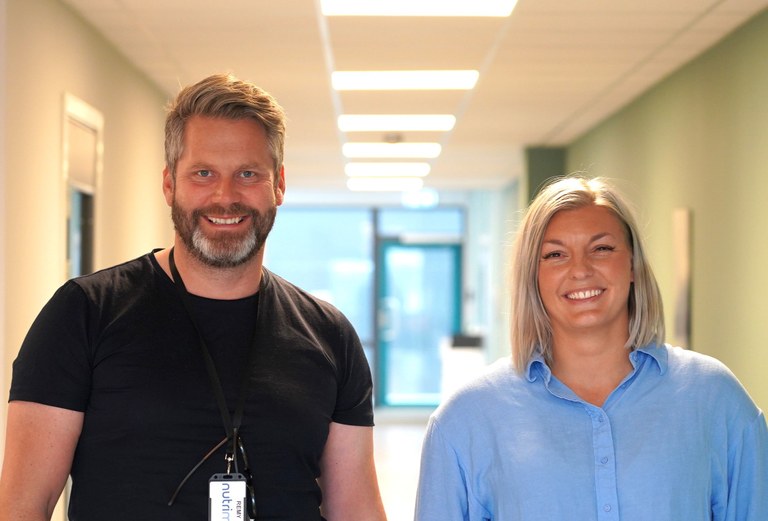 Remy Strømskag and Ida Andersen at the Nutrimar factory is looking for new staff. Photo: Bjørn Lønnum Andreassen.
Both operations superintendent Remy Strømskag and his HR and admin head Ida Andersen confirm that they are looking for specialists and other staff.
"We compete with many other companies and good people are being hoovered up. We are also constantly looking for chemical process engineers. We are expecting to expand to having several shifts in the day and to increase production, so the factory is being prepared for expansion. Staff here work on a rota which allows several of them to live in other places than on Frøya," says Ida Andersen.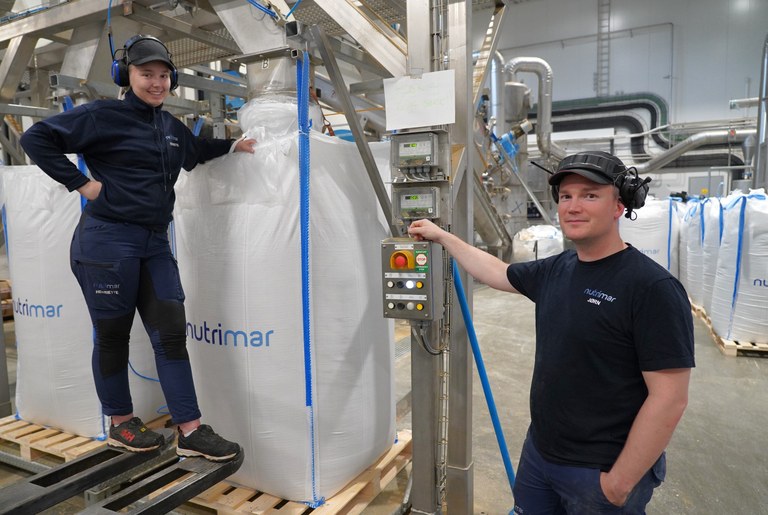 Henriette Titlestad and Jørn Hilstad is happy with their production rota at the Nutrimar factory. Photo: Bjørn Lønnum Andreassen.
Teachers needed
While parents in the rich seafood municipality are at work, teachers are also needed for the kindergartens. One of them is department manager Marie Kristine Risvik, who recently started work at one of the municipality's education centres. 
"We are struggling to fill positions. We can offer a good working environment, and we lack qualified pedagogues with a bachelor's degree in particular. More temporary staff have to step in as pedagogues here," explains Risvik.  
The municipal education centre is one of many workplaces that has to use staff with lower or different types of qualifications.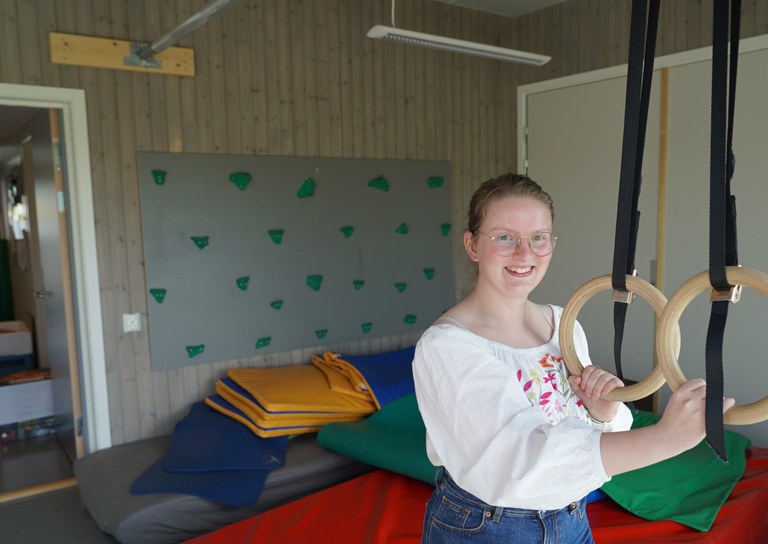 Marie Kristine Risvik is a newly graduated pedagogue and a department head who sometime must hire temporary staff who are exempt from having the necessary special education. Photo: Bjørn Lønnum Andreassen.
Optimism and shortfalls
NAV in Trøndelag has surveyed the state of play in several companies this year. They found that optimism has returned to companies in Central Norway after two years of the pandemic, explains Torbjørn Aas, head of NAV Trøndelag. 
"The optimism is here, as are the recruitment challenges. They are back and more numerous than ever before. Meanwhile, we have record-low unemployment. The number of advertised jobs has also risen considerably and the skills shortage is severe," says Aas.
"Figures from April this year show record-low unemployment in Trøndelag. The survey shows that every third company wants to add to their staff. This is a clear increase from last year. Companies in Trøndelag are Norway's most optimistic, alongside those in Oslo," says Aas.   
"In other words, the survey shows a labour market working well for people who want to find a job. But staffing problems are mounting in many companies. They cannot find the necessary labour," he says.  
Not the right skills
According to the survey, 27 % of companies say they have experienced problems with finding the right kind of skill in the past three months. Out of these, 18 % could not find anyone to hire while 9 % had hired someone with lower or other types of skillsets.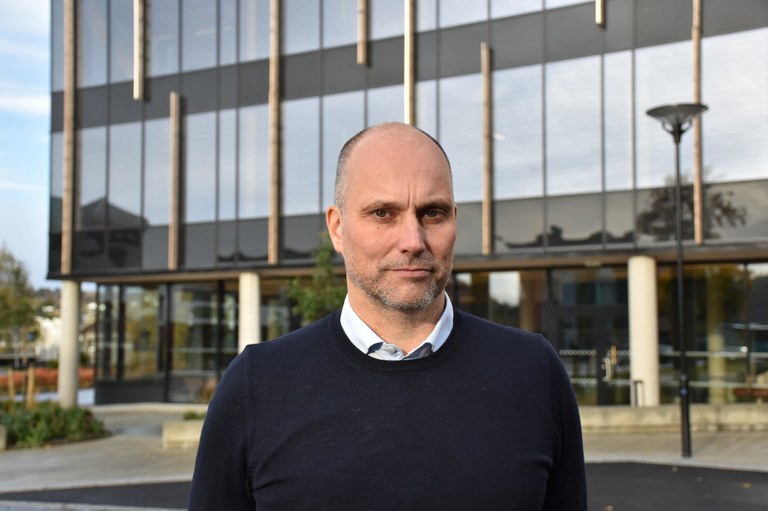 New solutions are needed to get more skilled workers into the labour market, says head of NAV Trøndelag, Torbjørn Aas.  Foto: NAV
When asked why they could not recruit, nine in ten companies answered there were few or no qualified applicants, according to the NAV survey. Trøndelag is estimated to be lacking 5, 665 qualified people. 
Even before the pandemic hit in 2020, there were concerns over the lack of qualified labour. In the wake of the pandemic, other conditions have amplified this shortfall. Labour immigration has fallen, and many people who were in Norway before the pandemic have found work in their home countries, writes NAV.
Nurses, logging workers and carpenters as well as healthcare workers top the lists.
Consequences and possible solutions
NAV says the labour shortage could have serious consequences. The lack of workers impacts on production and the service industry: longer waiting times, higher prices and reduced quality of goods and services.
"We are confident that today's situation could represent a golden opportunity for more people to join the labour market," says Aas. 
"What is needed is new ideas from all stakeholders who are in a position to influence the situation, and it is urgent. NAV Trøndelag's contribution is to work together with county councils and employers. We cooperate to tailor professional educations for trades that struggle to find skilled labour," explains Aas.